Microscopes Mall
Binocular loupe is a simple, small magnification device used to see small details more closely. Many dentists use loupes to scrutinize their patients' oral cavity in order to make a better diagnosis. A typical magnification for use in dentistry is 2.5x, but dental loupes can be anywhere in the range from 2x to 8x.
Experience shows that the most commonly used and recommended magnification for loupes in different dental fields are as follows:
- Specialty Magnification General dentistry, Dental hygiene, Implantology: 2.5x .3.0x. 3.5X
- Endo, Crown, and Bridgework: 3.5x - 4.0x
- Lab work, Technician: 4.0x . 5.0x .6.0X or 8.0X
The loupe is also applied to another microsurgery, vascular surgery, thoracic surgery, orthopedic, ophthalmology, gynecological, ENT operation, plastic surgery, precision instruments repairing and assembling and fingerprint identification and so on.
Key features:
- Specially coated glass lenses produce crisp, clear images
- Flexibility for precise adjustment,independently adjustable PD controls ensure precise alignment of the optics.
- With a larger field of view, the area magnified will remain sharp and clear

Specifications:
Magnification Style:
Galilean style
Mounting Options:
Flip-up
Magnification Power:
2.5x
Field of View:
120-150mm
Field of Depth:
50-60mm
Pupillary distance:
54-70mm
Working Distance:
330mm, 370mm, 420mm,460mm, 500mm available
Declination Angle:
Customized to each user
Frame:
Alloy metal
Weight:
110 g
The loupes may be fitted with a LED light source, options for loupe-mounted cameras and video recorders are also available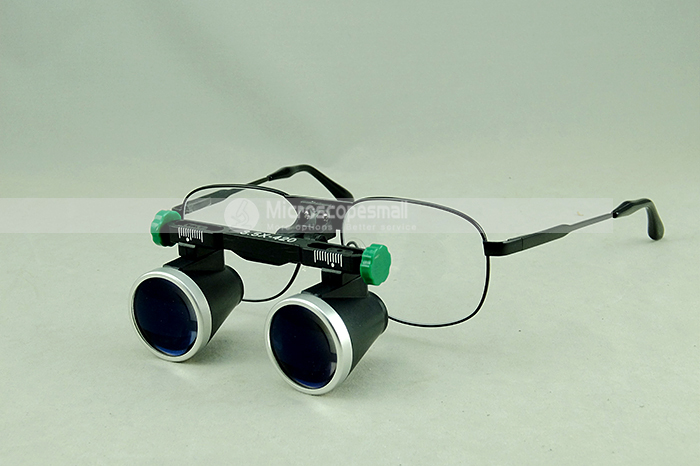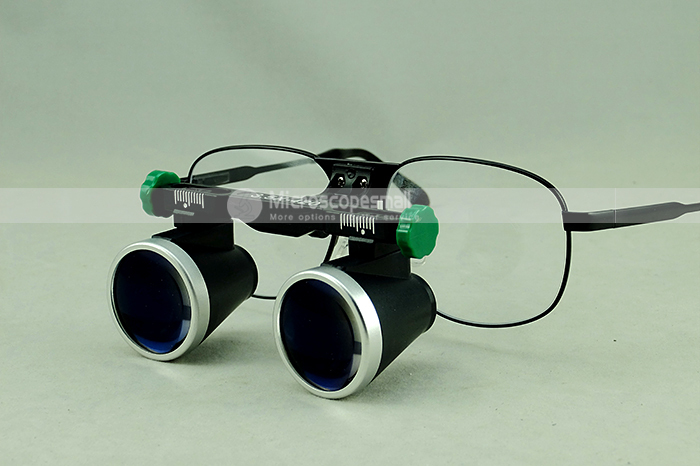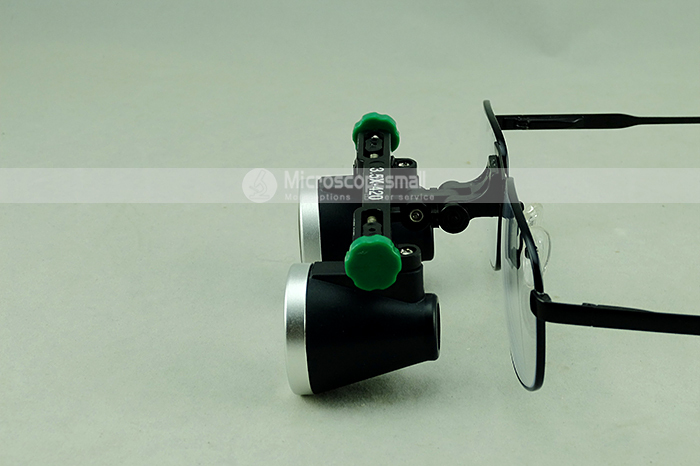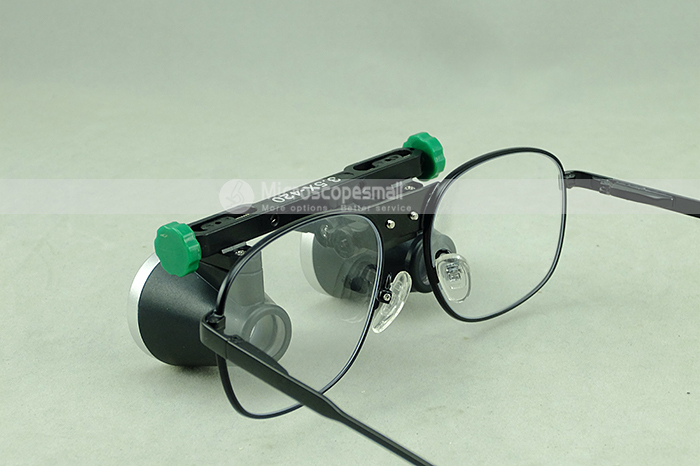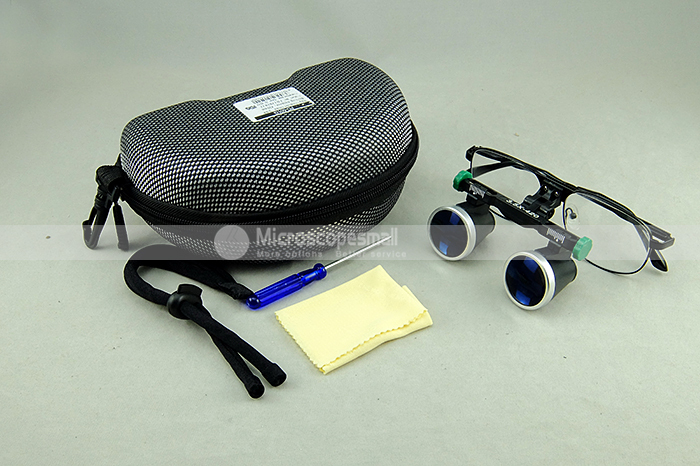 Working Distance::

330mm,370mm,420mm,460mm,500mm
Your cart is currently empty.